Leow Wan Chung | Project Manager
Being with icube events for the past few years, Wan Chung was able to transform her clients' visions into highly rated, crowd-pleasing events that were within their budget and executed flawlessly. Armed with her ever-adapting people skills, she is able to work with a wide range of people, nimbly resolve conflicts, be a confident negotiator all while maintaining her sense of humour.
Some key skills she thinks is unique in her experience as an event manager includes: events management & production, strategic & contingency planning, negotiations, brand strategy alignment, hospitality management, budgeting & cost control and client relations.
On top of her unique experiences, Wan Chung takes away somethings more personal to herself. To her, events can bring her anywhere from a neighbouring country, to the region or even an entirely different continent, and she is likely to explore some exciting and interesting. Despites all the ups she encountered, there will always be challenges awaiting one in this fast-paced, competitive events industry. Such include short lead times or restrictive budgets, but she is always able to use her creativity to come up with new and inventive ways for it to work.
At the end of the day, creating dream events for her clients and making the attending parties happy is a real pride moment for Wan Chung. When enduring the challenges and executing the wishes of her clients to produce what was initially visualised came to fruition, it is probably the best reward she can ever ask for.
More about Wan Chung...
Mahjong is one of Wan Chung's favourite family past times, no currencies are involved though! To her, it is all about the conversation in-game and the wins of course.
King of the fruits in South-East Asia, durian is one of Wan Chung's favourite and preferred fruits; it is especially satisfying to her if she were to crack open its thorny shell herself!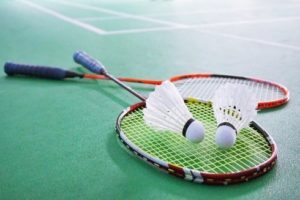 Although she is not an avid sportsperson, causal badminton is Wan Chung's go-to sport if she really, really has to exercise. Not aiming to be Lee Chong Wei, but she can sure stand around and hit the shutters flying towards her!